Planning a home renovation project? Looking to redesign your space and give it a more modern feel? We love a home reno project but we also know it can be very overwhelming. That's why we always recommend starting out with a mood board. Here are our top reasons to create a mood board for your next DIY project.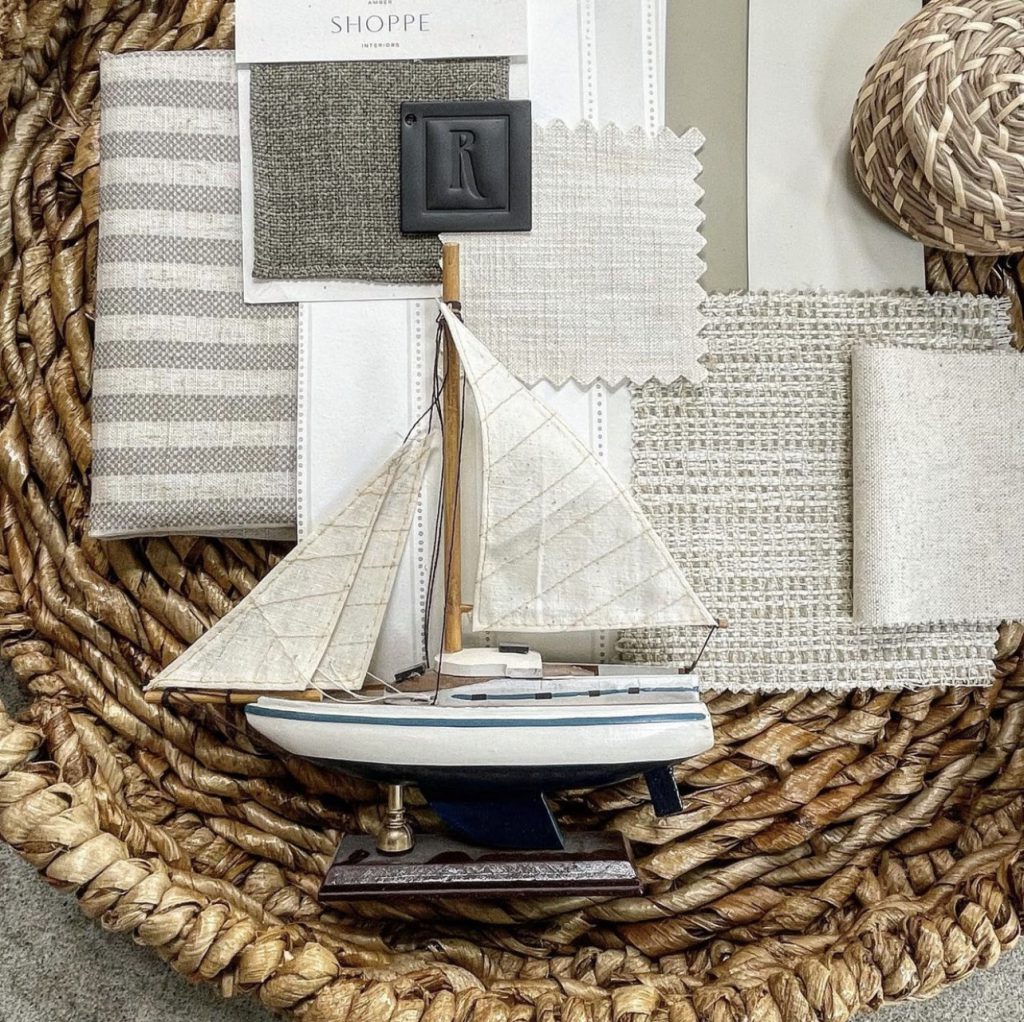 To Narrow Down Your Choices
When you're starting from scratch, you may not know where to begin. You see loads of textures and colours that you love but you can't use everything in one room, now can you? The best way to narrow down your choices and make sure you choose elements that blend well together is to create a mood board that outlines your vision. Then you can fill in the blanks with the elements that bring your vision to life.
You Can Colour Match Properly
This is one of the reasons we always encourage our customers to order free samples of our fabrics first. The perfect white or the perfect ivory may look different on a screen. Sometimes, despite our best efforts, you can't see the undertones as they look in person. This goes for everything, not just window coverings. Paint colours, rugs, fabrics, etc. Getting your samples together and building a mood board can help you pinpoint the perfect colour match.
Mood Boards Can Save You Money
Sometimes we think two things will go together perfectly and in reality, they just don't work. If you order your furniture, paint colours, and accessories, only to find that they don't look right together, you'll either be stuck with a room you don't love or will have to exchange items and possibly lose deposits.
Mood Boards Can Save You Time
It takes a little extra effort to build out a mood board but it can save you so much time in the long run. This is especially true if you are an interior designer and are planning to show off your vision to your clients. They may not be able to visualize the same way you can so showing them a sample of the finished product first can prevent buyer's remorse and save you from working hard on a project your client won't like.
You Can Spot the Mistakes
Certain colours and textures may theoretically go together but in reality, they may not click the way you were hoping. Seeing the textures and fabrics laid out side by side is a great way to avoid unexpected clashes in colours and fabrics.
Have you ever created your own mood board before? What are some of the dos and don'ts you've learned about creating a mood board for your DIY projects? Share your tips with us below!
Looking to create your own mood board? No problem. Start by ordering your free samples of window coverings today!