Shopping for window treatments for extra wide windows doesn't have to be a challenge. Here are our top tips for choosing the perfect window treatment so you can discover what blinds are best for wide windows.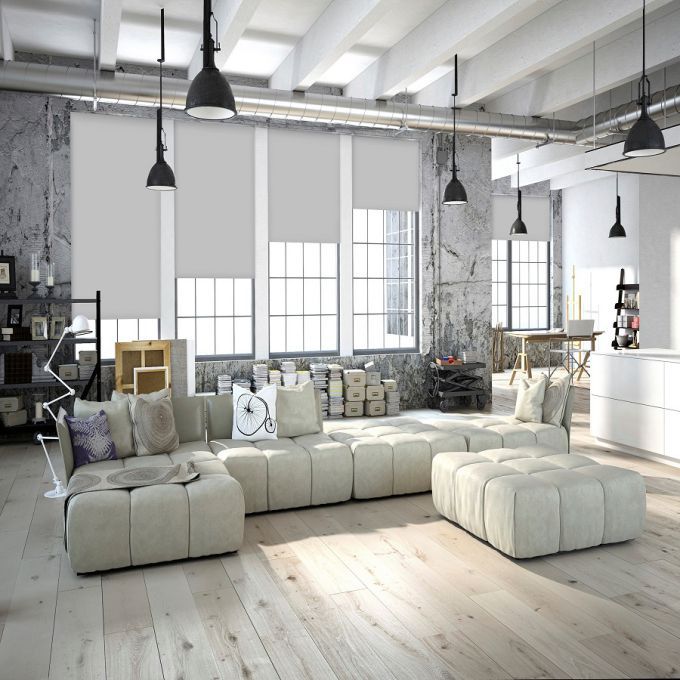 Can I Find Window Treatments Wide Enough?
Yes, even if your home is wall-to-wall windows, you have options to choose from. You just have to be mindful of the type of product you choose or how you choose to have it designed. Here are some examples to give you a little more detail:
1. Put Two Blinds on One Headrail
If your windows are very wide, the weight of the product may be too much. This can lead to damage over time since there is too much weight on the structure. Instead, you can opt for two blinds on one headrail. This will distribute the weight more evenly and lengthen the life of your blinds.
2. Go Cordless
Choosing a remote or cordless lift system is a great choice for extra wide windows. Horizontal blinds that are very wide may eventually weaken the cords, causing them to break. To avoid that issue, it's best to choose something with no strings attached. You can choose from a cordless lift, top-down bottom-up lift, remote-controlled lift, or our all-new NEO Smart Controller smart blinds system. Remote-powered lift systems also make it much easier to operate very wide or long blinds.
3. Choose Vertical Blinds
Vertical blinds are a classic choice for very large windows and patio doors. If you're thinking of the vertical blinds from 30 years ago – think again! Our vertical blinds are much more luxurious. We offer a variety of materials, from faux wood to elegant fabrics. You can find the colour and textures to suit your home décor style.
4. Consider Insulation
If you have really wide windows, this could mean you will be getting a lot of sunlight, depending on which direction the windows are facing. If there is a lot of natural light coming in, it can also mean lots of heat is coming in. Solar Shades can help cut the glare and reduce the heat coming in. You can also try Honeycomb/Cellular Shades which are designed to trap air inside. This prevents air from the outside from getting in, reducing your energy costs all year round.
Just Ask Us!
If you're still not sure which products are best for wide windows, start by browsing our category page with all of our top picks for wide windows. If you still find yourself unable to narrow down your choice, just ask us! You can reach us by phone at 888-685-1735, via our Live Chat feature on our website, or by emailing us right here. Our product experts will be happy to help guide you through the process and explain all of your options to you in more detail.
Or, ask us your question in the comments below!