The Happy Sleep Company approached us with a problem – a child's bedroom with far too much light in the early morning plus an arched window covered with a tablecloth! Read on to find out how we came to the rescue and created the perfect sleeping environment for pediatric sleep expert, Erin Junker's daughter.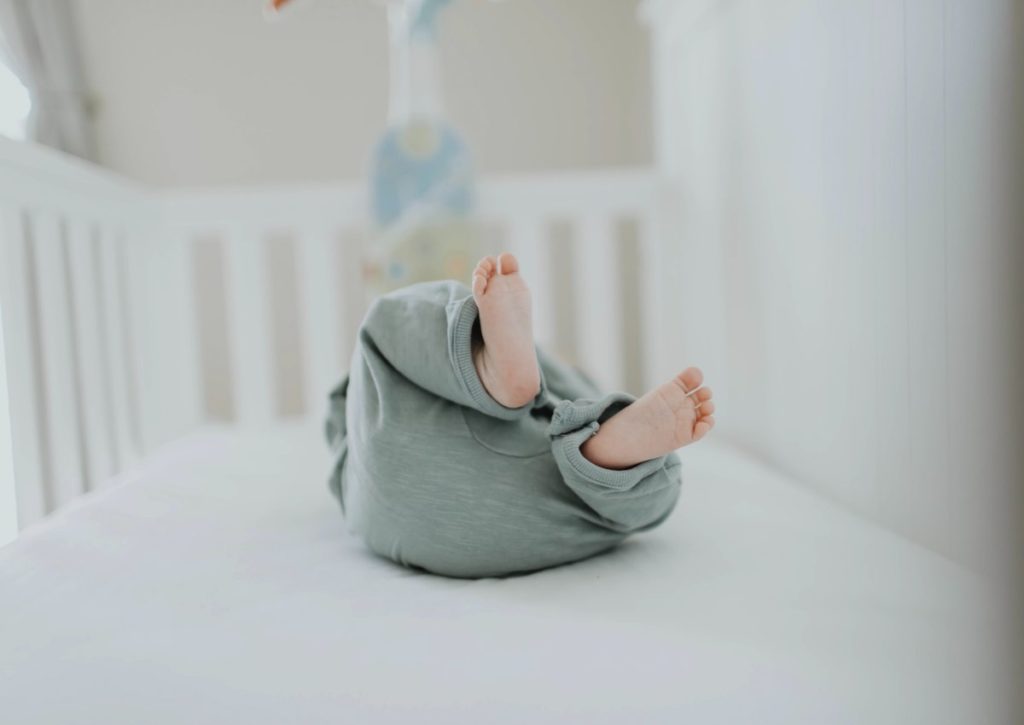 Who is The Happy Sleep Company?
The Happy Sleep Company was founded by Erin Junker, an infant and toddler sleep consultant. If you have young children, you know how valuable sleep is and just how difficult it can be to get your baby or toddler into a healthy sleep routine. Erin and her team can offer you the tips you need to get your baby on a healthy sleep schedule so you can BOTH get a little more shut-eye.
Erin's Dilemma
Erin's own daughter needed a room that was more conducive to a better night's sleep. Her room had some old horizontal slat blinds and an arched window that is normally hard to cover. To help her out, we recommended some blackout roller shades for the window and a blackout arch shade for the half-moon window on top. These window treatments can fully block out light and this is one of the best ways to ensure a better night's sleep.
Dark for Sleep
Erin's number one tip for getting a better night's rest is to remember that darkness is best for sleep. Our circadian rhythm works with light and darkness. When the room is dark, it's a signal to our body to rest. Light automatically wakes us up and sends the message to the brain that it's time to get up and get going.
Watch Erin's video below to hear her explanation for yourself!

The Blackout Shades Difference
As you can see, there is quite a difference in this before and after. With our blackout shades in place, the room is so much darker and creates an environment that is much more conducive to good sleep. Erin discusses all the benefits of dark for sleep in her blog post. But just take a look at these images to see the difference! (Btw, this was at 9:00 a.m.)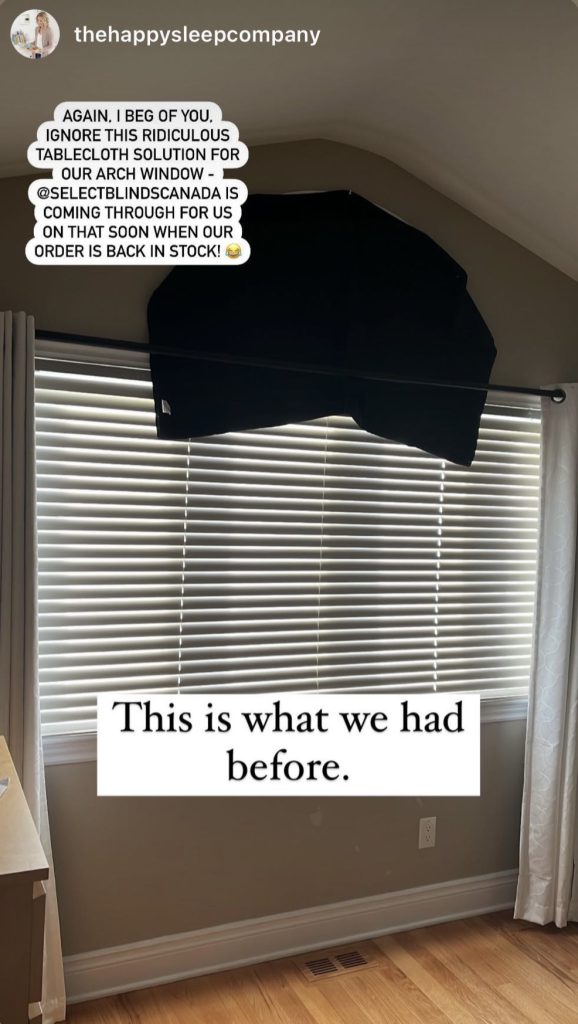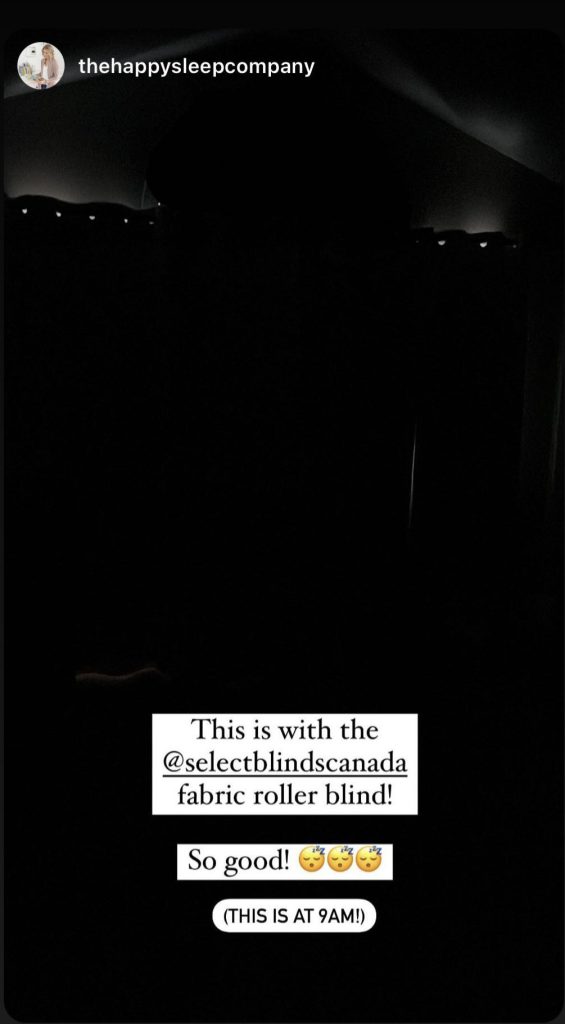 Arch Shades
Arch windows are a little tricky. The only way to cover them properly is to find customizable arch window coverings – which we just so happen to offer! Custom arch shades allow you to preserve the look of the arched window frame without letting in too much light early in the morning. These were the perfect solution for Erin and as you can see above, they fit perfectly into the window frame and block light out entirely.
Blackout Shade Tips
When it comes to blackout shades, we always recommend choosing an outside mount. Inside mount shade can leave a slight light gap on either side because the material is always cut just a fraction of an inch narrower to prevent the material from fraying against the edges of the window frame.
In Erin's case, this wasn't an option because her window frame was too wide for the maximum width of our Designer Fabric Roller Shades. So, she layered with blackout drapes to ensure not a drop of unwanted light could sneak into her daughter's bedroom.
Erin has helped hundreds of families find the secret to better sleep – for children and grownups. If blackout shades are her famous trick for a longer, more restful sleep, we're definitely here for it.