You just bought your new blinds or shades and you are in love – we get it! Now you want to protect that investment by keeping your new window coverings by keeping them clean. Though each type of window treatment may have its own specific cleaning tips, there are a few general tips that everyone should keep in mind, no matter what type of window treatment you have. Read on to find out what our top five window cleaning tips are.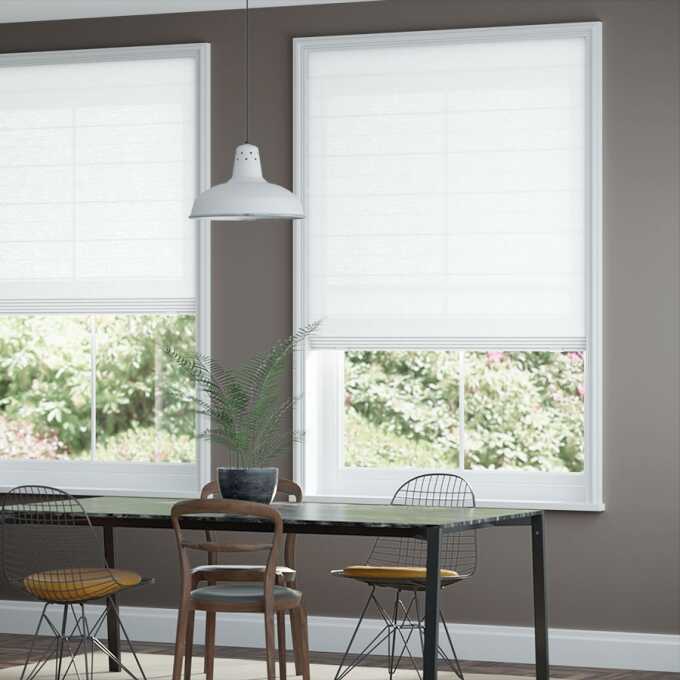 1. Clean Them Regularly
It is highly recommended that you dust your blinds or shades at least once a week. You can use a feather duster or a microfibre cloth but be sure to get the dust off regularly. As dust builds, it becomes harder to remove. Over time, it can create a thick film over your fabric shades that may not be easy to get rid of. It can affect the look of your shades and even the functionality. To protect your investment, we recommend regular cleaning to prevent too much dust accumulation.
2. Read Specific Cleaning Instructions
Though most tips can apply to loads of different kinds of window coverings, some fabrics have specific needs. For example, it's easy to clean vinyl finishes with water but you should avoid water on sheer shades, which are more delicate. Understanding how your individual product needs to be cared for can help you maintain your window coverings properly.
3. Wipe in Between the Slats
Wiping Venetian blinds on both sides is good, but it's even better if you take the time clean between each slat. Take a peek at our TikTok video below to see how simple it can be to do. Getting in between each slat can help remove dust and keep your blinds looking cleaner and fresher.
4. Be Gentle
Some of the fabric shades can be delicate, but even if they aren't, scrubbing too roughly can damage the material. As a general rule, avoid rubbing and scrubbing. If you do happen to get a stain on your shades or blinds, we recommend spot-treating with a gentle stain remover or a mixture of warm water and dish soap. Take care to dab the stain rather than rub it. This can fray the material or even permanently warp it. Removing tough stains can be a pain, but trust us, slow and steady wins the race!
5. Skip Abrasive Cleaners
If you clean your shades or blinds regularly, you'll find the cleaning process to be pretty simple and straightforward. If you happen to have some stuck-on grime, we still recommend using warm water and dish soap and a microfibre cloth. Using abrasive cleaners to get the job done faster isn't a great option. They can be damaging to the window treatments – an abrasive cleaner can damage even faux wood.
Other Tips to Keep Your Window Treatments Clean
Cleaning your window blinds is a must but there are a few tips you can keep in mind before you buy that can simplify the cleaning process even more. Here are some shopping tips to consider before you buy your blinds or shades:
Consider the Environment
If you have young children, it may be best to choose easy-to-clean materials like faux wood or vinyl in rooms they spend lots of time in. Save the more delicate fabrics for rooms that young children and pets will not be spending much time in.
Choose Colours Wisely
If you know a particular room in your home gets lots of traffic, consider a darker colour for the window coverings over a bright white. It can be easier to hide stains on darker fabrics.
Choose the Right Products for Each Room
In rooms that have lots of humidity, like the bathroom or kitchen, we recommend a more durable shade with a tough finish like faux wood or vinyl. Delicate fabrics and even genuine wood can warp over time when exposed to moisture and humidity regularly. Even bamboo shades can warp when exposed to too much humidity. These products are best reserved for rooms like the dining room or living room.
Choosing the right products for each room can help ensure your window treatments look their best for years to come.